The Law Offices of Peter Slepchuk have been providing legal services to the greater Springfield area for over thirty years. We represent clients in various areas of the law, including personal injury, medical malpractice, products liability, bankruptcy, worker's compensation, social security, wage disputes, and criminal defense (click here for more information). At the Law Offices of Peter Slepchuk, we personally take the time to explain the issues of your case to you in a way that you can easily understand. If you have a legal question or issue and value lawyers who are responsive to your needs and take a personal approach to handling your case, please contact us for a free consultation.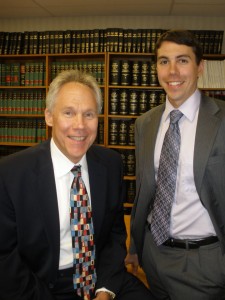 The Law Offices of Peter Slepchuk на протяжении более тридцати лет занимаются частной практикой в Спрингфилде, успешно представляя интересы широкого круга клиентов в различных областях права, в том числе несчастные случаи, аварии, производственные травмы, разногласия со страховыми компаниями, медицинской ошибки, укусы животных, ответственности за качество продукции, банкротство, компенсации работника, социального обеспечения, отказ работодателя платить зарплату, и защита в суде по уголовным делам (нажмите
тут
за больше информацию). У Law Offices of Peter Slepchuk, мы лично работаем с вами и объясняем вам все точки вашего дела таким образом, чтобы вы всё легко и ясно поняли. Если у вас есть юридический вопрос или проблема и вы цените юристов, которые реагируют на ваши потребности и у которих есть индивидуальный подход к вашим задачам то, пожалуйста, свяжитесь с нами. Первая консультация бесплатная.
DISCLAIMER The content of this website is considered advertising under the relevant Rules of the Supreme Judicial Court of Massachusetts and is intended to convey general information about legal services of the Law Offices of Peter Slepchuk. All materials on this website have been collected and/or prepared by the Law Offices of Peter Slepchuk for informational purposes only and are not intended and should not be construed as legal advice. This information is not intended to create, and receipt of it does not constitute, a lawyer-client relationship. Internet subscribers and online readers should not act upon this information without seeking professional counsel.